Advanced Malware Detection and Prevention
Small to midsize businesses (SMBs) and distributed enterprises continue to fall victim to advanced malware attacks that have a serious impact on business operations and continuity.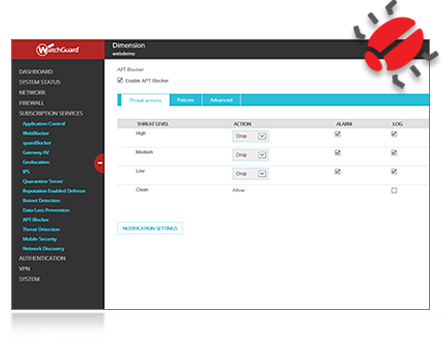 WatchGuard's Total Security Suite is the most comprehensive UTM service in the industry, enabling organizations to not only detect and remediate these sophisticated attacks, but actually prevent them as well.
Total Security Suite combines multiple advanced security services that work in tandem to deliver powerful, layered protection. With APT Blocker, Threat Detection and Response, and Host Ransomware Prevention, WatchGuard enables any organization to protect their business from the most advanced malware, including zero day attacks, ransomware, and other threats designed to evade traditional security defenses.